Hillary Clinton's Brother Granted Super-Rare Mining Permit from Haiti After State Dept. Sent Country Billions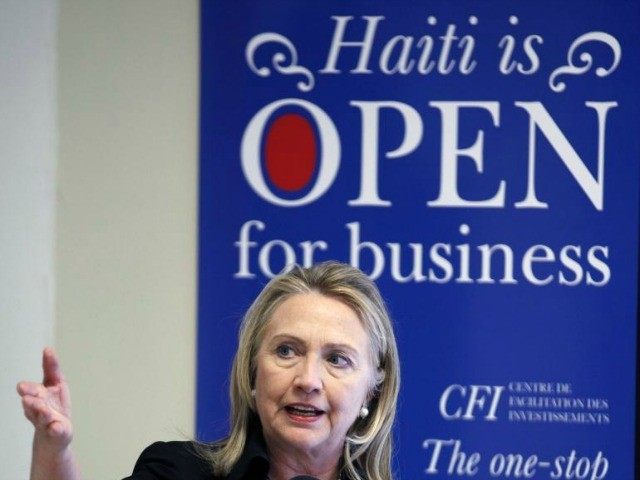 Hillary Rodham Clinton's brother, Tony Rodham, sat on the board of a self-described mining company that in 2012 received one of only two "gold exploitation permits" from the Haitian government—the first issued in over 50 years.
The tiny North Carolina company, VCS Mining, also included on its board Bill Clinton's co-chair of the Interim Haiti Recovery Commission (IHRC), former Haitian Prime Minister Jean-Max Bellerive.
The Rodham gold mine revelation is just one of dozens featured in a forthcoming bombshell investigative book by three-time
New York Times
bestselling author Peter Schweizer, according to a Thursday statement from publishing giant HarperCollins. The publisher says the
book
,
Clinton Cash
:
The Untold Story of How and Why Foreign Governments and Businesses Helped Make Bill and Hillary Rich,
is the culmination of an exhaustive one-year deep dive investigation into the nexus between the Clintons' $100+ million personal wealth, the Clinton Foundation, and the decisions Hillary made as Secretary of State that benefited foreign donors, governments, and companies.
VCS's coveted gold mining exploitation permit was apparently such a sweetheart deal that it
outraged the Haitian senate
, since royalties to be paid to the Haitian government were only 2.5%, a sum mining
experts say
is at least half the standard rate. Moreover, the
mining project in Morne Bossa
came with a generous ability to renew the project for up to 25 years. Nevertheless, the fledgling company proudly touted its luck in landing
the deal
.
"This is one of two permits issued today, the first permit of their kind issued in over five decades," reads the
only press release
under VCS's "news" tab on
its scant website
.
According to USAID, $3.1 billion have been dispersed since the 2010 Haiti earthquake.
Clinton Cash is said to contain "seismic" and "game-changing" revelations that far eclipse anything presently reported on the Clinton Foundation's violation of its agreement not to accept foreign government money during Hillary's tenure as secretary of state.
In 2011, Schweizer's book
Throw Them All Out
exposed insider trading by members of Congress and became the subject of an
award-winning
CBS
60 Minutes
story and "started the STOCK [Stop Trading on Congressional Knowledge] Act stampede," according to
Slate
.
"Bestselling author Peter Schweizer coins a new term to describe the unique way in which Bill and Hillary tend to mingle their political, personal and philanthropic interests: the 'Clinton Blur,'" says HarperCollins editor Adam Bellow. "Schweizer's scrupulously sourced and exhaustively researched book raises serious questions about the sources of the Clintons' sudden wealth, their ethical judgment, and Hillary's fitness for high public office."
The book is slated to hit bookshelves nationwide May 5
th
.
HAITIAN GOVERNMENT DRAFTING MINING LAWS
By Bryan Schaaf on Wednesday, May 16, 2012.
see more topics in: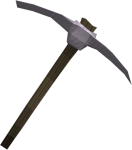 There have been a number of articles recently about Haiti's emerging mining industry. However, mining legislation has not been revised since 1976. The
Associated Press
article below notes that the Haitian government is presently drafting new laws concerning foreign investment in mining. Haiti could certainly use the jobs - but also needs protection against labor abuses and environmental degradation. I'll be watching this with interest and will post any updates in the comments section.
5/15/2012
By Trenton Daniel
The Haitian government is drafting legislation for the newly emerging mining industry to help this impoverished Caribbean nation reap benefits, the new prime minister said Tuesday. Laurent Lamothe, who saw his Cabinet and policy plan approved hours earlier, told The Associated Press during an interview that the legislation will be sent to Parliament soon. It will lay out rules apportioning royalties for the government and setting protections for the people and environment that could be affected by mines. "The most important thing is to have the correct mining law," he said. "It ensures that the right portion comes to the state. It ensures that the people living in the region where the mines are, that their rights are protected. It ensures environmental protection."
The plans to draft the mining legislation come after the AP reported that two mining companies have begun drilling in Haiti's northeastern mountains. The companies say testing indicates the precious metals such as gold, copper and silver is worth potentially $20 billion. That would be a boon for Haiti, which is one of the world's poorest countries. Most of its 10 million people live on less than $2 a day. Until the story, few Haitians knew about the recent efforts to mine their country. Mining camps are unmarked, and the work is being done in remote villages on the opposite side of the country from the capital, Port-au-Prince. U.S. and Canadian investors have spent more than $30 million in recent years on exploratory drilling along with camps for workers, new roads, offices and laboratory studies of samples.
Haiti's mining potential has been known for several decades. In the 1970s, United Nations geologists documented significant pockets of gold and copper ore, but foreigners weren't willing to take a risk in a country where corruption and political instability have long discouraged foreign investment. Mining laws in Haiti haven't been revised since 1976. Lamothe said the legislation being drafted is meant to benefit Haiti while also making the country attractive to outside investors by allowing companies to profit from mining. When asked how much he would like Haiti to receive, Lamothe said: "As much as possible without hampering also the revenue of the party, allowing them to do business."
The interview came after Lamothe introduced the ministers of his Cabinet, which was approved by Parliament on Monday. The government includes two new posts, a minister to deal with poverty and another to support farmers. In addition to the mining legislation, Lamothe said his government wants to introduce programs that will clean Port-au-Prince's garbage-strewn streets by using firefighters and other workers, better maintain roads and help mothers living in the capital's poorer neighborhoods. Lamothe, a former telecommunications executive, officially became prime minister Monday night following the approval of his Cabinet and government plan. There had been a nearly three-month vacancy after President Michel Martelly's first prime minister resigned after only four months on the job. The absence of a prime minister and fully functioning government has hobbled efforts to rebuild after the 2010 earthquake.