What you need to know Wednesday
The morning's top headlines and a look ahead at the day.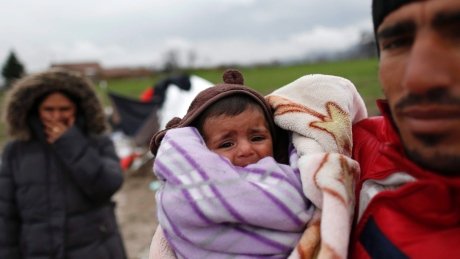 EgyptAir plane hijacker Seif Eddin Mustafa flashes the victory sign as he leaves court today
The full itinerary for Rob Ford's funeral today
UN chief appeals to 'our shared humanity,' urges countries to let in more Syrian refugees
After 56 years of military rule, Myanmar has its first civilian president:
If all else fails, 3D models and robots might rebuild ancient monuments in Palmyra, Syria, damaged by ISIS:
4 things to know before watching Hulu's 'The Path'
It's
#NationalPencilDay
! On this date in 1858, Hymen Lipman patented the first pencil with an eraser attached.
Happy birthday Van Gogh! Today Vincent was born 163 years ago in Zundert. Keep on being an inspiration to all of us!