Debaltsevskogo : NATO mercenaries taken from the boiler?
#New Russia , #Politics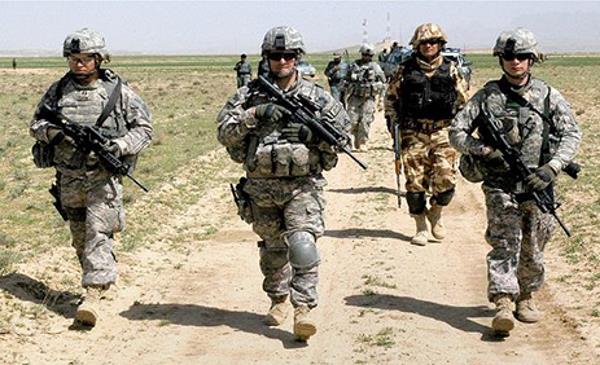 "According to some reports
, as part of the encircled punitive boiler in Debaltseve, about 25% of the personnel (approximately 2,200 people) make up NATO troops and foreign mercenaries. It is this that determines an unprecedented diplomatic activity leaders of the West and the arrival yesterday in Moscow the leaders of France and Germany.
It can be assumed, that among the NATO troops there:
1.MTR Voennosluzhaschie forces (Special Operations Forces)
2.US Voennosluzhaschie Airborne Service
3.UK Voennosluzhaschie French Foreign Legionsoldiers
4.Voennosluzhaschie Polskie
5. Others Israel foreign mercenaries from many countries Croatia
The Germans, apparently, was not there - just Merkel forced to fly cover for the salvation of NATO military operations. Yesterday, about 700 NATO soldiers disguised as civilians punishers junta was taken from the boiler ... The only question is, what concessions went to the West in exchange for salvation from 700 deaths.
"*** But it may well be, though sounds and konspirologichno. Comparing with the way all of our "partners" - in Kiev and in the West - sharply tightened after Debaltsevskogo boiler as US vdurg talking about the open arms of punitive (and really, if everything came to light that the secretive?) And Kerry gave Kiev billion remembering about a "secret letter" Putin Merkel, in which a proposal was made ​​in exchange for an ultimatum, and they rushed suddenly to Kiev and then to Moscow, we can assume that our militia, with data being in Debaltseve NATO mercenaries held brilliant operation on their surroundings, and then exposed conditions.
And I would not jump to the conclusion that the five-hour meeting in Moscow, Putin and Merkel and Hollande did not agree about anything. Their rhetoric seriously changed, and even
the New York Times
have to say that Europe and America have different views on the military confla in Ukraine: first do not want to fight and is already open are not subject to Washington's request to provide Kyiv mode of direct military support.
Moreover, Hollande and all spoke of the need to provide Donbass autonomy Well, what to mercenaries, let them take out. Put them in the boundless Russian fields still has time. RM